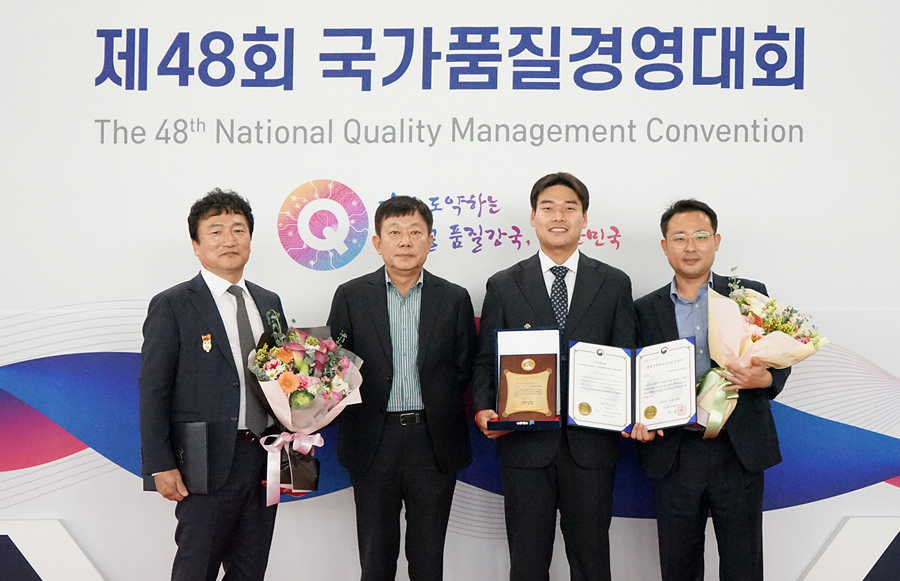 The Kiturami Group (Chairman Choi Jin-min) announced that Kiturami-Bumyang Air Conditioning Co., Ltd. (CEO Lee Young-soo), a refrigeration and air-conditioning affiliate, was selected as a company with excellent quality competitiveness for the 15th consecutive year.
The system of selecting companies with excellent quality competitiveness supports continuous quality management activities throughout the industry by selecting companies with excellent quality innovation, customer satisfaction, and management performance.
Since its establishment in 1963, Kiturami Bumyang Air Conditioning has succeeded in localizing products in the field of refrigeration and air conditioning such as air conditioner, freezer, conditioning equipment, cooling tower, and blower and has led industrial development for half a century.
In the field of refrigeration and air-conditioning, we are producing high-performance, high-efficiency products that have acquired major certifications at home and abroad through continuous R&D efforts while maintaining steady technical partnerships with overseas companies.
In addition, we have secured world-class quality competitiveness by actively investing in R&D, such as building a high-precision performance laboratory that conforms to the certification requirements of international accredited testing agency KOLAS and a 3500CRT cooling tower laboratory as the world's largest capacity.
"The Kiturami Group will continue to grow into a comprehensive air-conditioning and heating energy group representing Korea through constant technological innovation and quality innovation in the future," an official from the Kiturami Group said.