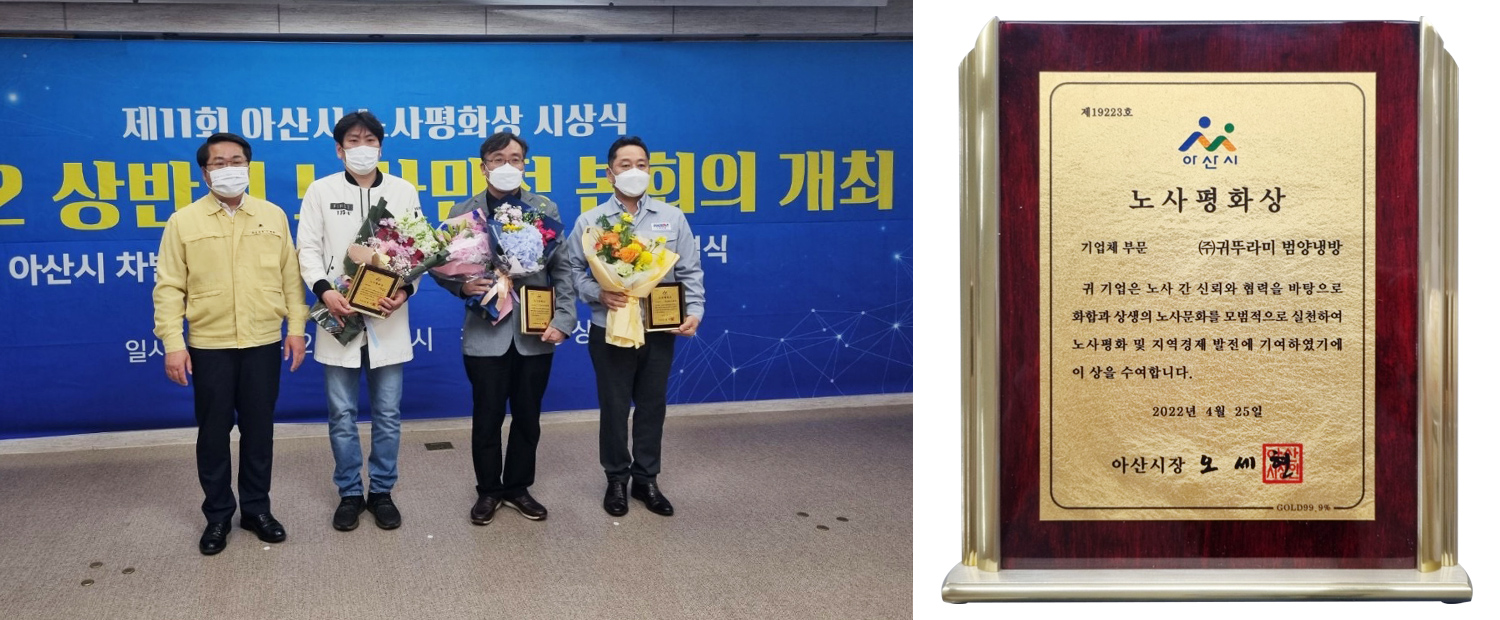 Kiturami-Bumyang Air Conditioning Co., Ltd. (CEO Lee Young-soo, www.bac.co.kr), a company specializing in refrigeration and air conditioning, won the 11th Labor-Management Peace Prize awarded by Asan City, Chungcheongnam-do.
Marking its 11th anniversary this year, the Asan City Labor-Management Peace Prize awards labor organizations, businesses, and workers contributing to improving productivity through labor-management harmony and establishing labor-management peace.
Kiturami-Bumyang Air Conditioning Co., Ltd. maintains the unity and solidarity of workers and strives for co-prosperity between labor and management.
It received the Labor-Management Peace Prize for recognizing that labor and management should cooperate and steadily practice community contribution activities to develop the company and protect workers' rights.
Kiturami-Bumyang Air Conditioning Co., Ltd. started producing air conditioners for the first time in Korea in 1967. Based on the technology and performance accumulated over the past 59 years, it upgraded itself to a global company.
It is the best refrigeration and air conditioning company in Korea, winning its 30 million dollar export tower award in the refrigeration and air conditioning field in 2013 and achieving the feat of being selected as a company with excellent quality competitiveness for 14 consecutive years.